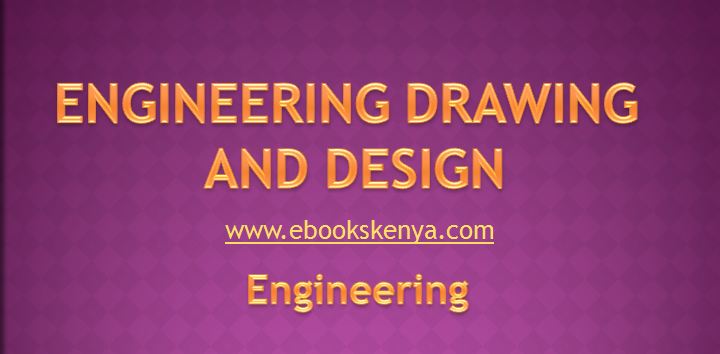 Introduction
This module unit is designed to equip the trainee with the necessary skills and attitudes in Engineering drawing and design.
The module unit is intended to provide trainee with fundamentals of Engineering drawing and design using traditional equipment. The knowledge gained will be used in designing various products in structural fabrication and tool room processes.
Trainees undertaking this module unit will require knowledge of basic engineering drawing.
TOPICS COVERED:
Gears
Uses of gears
Constructional Features
Screw Threads
Helix
Types of screws threads
Parts of screw
Cams
Types of CAM followers
Types of CAM:
Motion graphs:
Cam profiles
Bearings
Bearings and Bushes
Bearing Applications
Limits and Fits
Definition of terms of terms
Types of Fits
Dimensioning using Limits and fits
Application of limits and fits
Fasteners and Locking Devices
Temporary fasteners
Permanent Fasteners:
Assembly
Drawing
Orthographic Exploded views
Pictorial Exploded views
Parts list
Sectional views:
Hatching methods
Engineering Design
Principles of design
Design consideration
Functional object
Risk management
Material estimation and costing
Cost benefit analysis
Design of
Jigs and Fixtures
Definition of jigs and fixtures
Elements of jigs
Functions of jigs and fixtures
Design steps
Degree of freedom of location
Design jigs and fixture
General design principles
Application of jigs and fixtures
Machining on lathe
Geometrical Tolerance
Definition of Geometrical tolerancing
Principles of tolerancing
Application exercises
Product
Design and
Specification
Feasibility studies
Design
Factors affecting product design
(Visited 1,706 times, 1 visits today)