Problems encountered by consumers as they try to satisfy their wants
Means/ resources of satisfying their wants are limited due to scarcity.
Wants keep on recurring.
Wants are habitual and hence require one to continue looking for resources to satisfy them
Some wants are essential for survival thus can not be postponed.
Wants change with age, time and gender.
Some wants are complimentary – satisfaction of one want requires satisfaction of another.
Competitive nature of some wants.
Wants are numerous/ unlimited.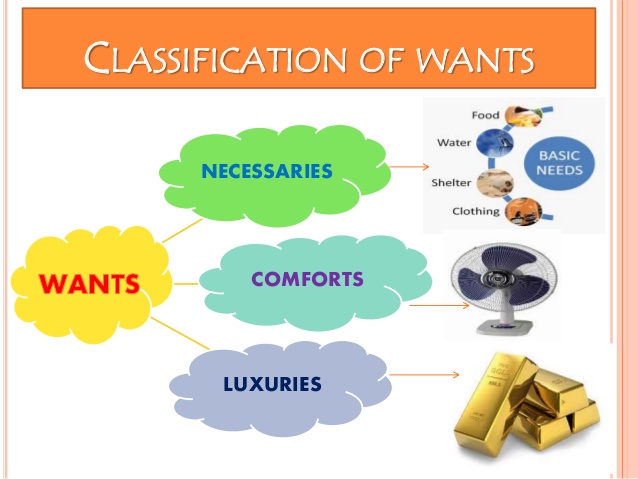 (Visited 1,849 times, 1 visits today)